Caring For Your Caulk
Caulk is an essential part of bathrooms and many other rooms that use grout. Part of the issue with this, though, is that a lot of people don't take proper care of their caulk due to fundamentally not understanding what it does and how to take care of it. Here are a few tips and insights so you don't end up needing grout recaulking in Boulder before its time.
What Caulk Options Do You Have?
The three main types of caulk that most rooms are going to use are latex, silicone, or siliconized acrylic latex. All three have their own different benefits, and are going to be the best match for different budgets and situations. Starting with latex, this is far easier to apply than the other options, potentially saving you costs in labor fees. In addition, it's also pretty versatile. Not only can you clean it easily and remove it with soap and water before it dries up, but you can also paint over it. Silicone is popular for outdoor situations due to the fact that it can handle extreme temperatures well, but can't be painted over. Siliconized acrylic latex is handy if you need caulk for specific situations, like to be used on wood or another surface.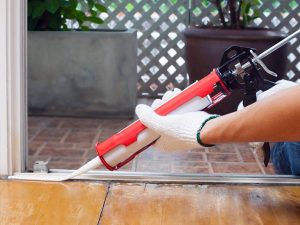 As an added note, there are also different specialty types of caulk made for varying scenarios, like outdoors or in high-traffic areas. Just make sure that you take the time needed to buy the right one for your home and situation.
Keeping Your Caulk Protected
Nothing lasts forever, but there are some things you can do to keep your caulk safe, like keeping humidity low in your bathroom and keeping the shower doors open for circulation.
Your best asset, though, is going to be doing a little bit of extra work to check your bathroom every now and again. If you see caulk in your tub or shower starting to crack, peel, or break down, it's a good idea to act sooner rather than later and get things taken care of before it becomes a larger problem.
For more information on tile repair and replacement, contact The Grout Specialists today at 720-517-8041 and let the experts handle your tile concerns.