Cleaning and Sealing the Grout in Your New Home
You've just moved in to your new home, and you're excited to experience that new-home smell and feel. There's nothing quite like having an interior that you designed and colors that match your style and personality. It's also incredibly exciting to know that you are the first person to use everything in the house for the first time.
Clean and Seal Grout
Despite the fact that everything in the home is new, there are some things you should consider before moving all your stuff and getting settled in. One of these is making sure you grout has been cleaned and sealed.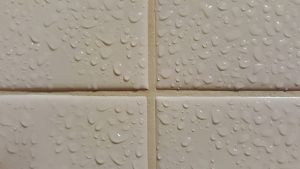 The first thought that may run through your head when you hear this is that the process should have already been done, but that's not necessarily true. Even if it has, you may still consider having it done again. After all, while the finishing touches were being put on your home, a lot of dust and other debris was kicked up, and that settled into a variety of cracks and into your grout.
It's possible that the construction company cleaned before they left, but how well did they accomplish that task? More than likely, they did not give the grout the same attention and deep cleaning a grout specialist would.
Issues with Unsealed Grout
If grout isn't cleaned and sealed properly, it can lead to discoloration and staining, as well as mold and mildew growth. Bacteria can also grow in unsealed grout, which can lead to illness and unpleasant odors.
Don't assume that the grout has been sealed after new construction. Ask to find out for sure, or have a professional come in to do an inspection. You spent so much time perfecting the details of your home, don't let this one slip through the cracks—literally!
Having your grout cleaned and sealed by a professional after new construction or a remodel will ensure it is protected and last for years.
Contact the pros at The Grout Specialist for all of your grout sealing needs!