Tips for Cleaning Grout and Tile
Your tiles probably see a lot of wear and tear. Whether they are in your kitchen, bathroom, or elsewhere in your home, the ceramic tile and grout are going to be vulnerable to problems if they aren't kept clean. Kitchen tiles are prone to food stains and the wear and tear of a busy family. Tiles in the bathroom have to contend with moisture, making mold and mildew a challenge. Keeping on top of tile and grout cleaning will prevent you from needing to take on more serious maintenance in the future.

Sealing
Make sure your grout is sealed to prevent mold, mildew, or staining. Different sealants are available depending on the surface and the area you are using it in. Kitchen sealants will help with food stains in your busy food preparation space, while bathroom sealants will be better equipped to prevent mildew or mold after steamy showers.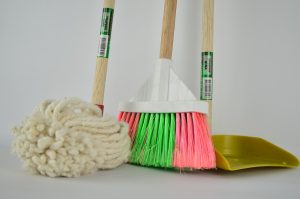 Everyday cleaning
It is a good idea to do daily grout cleaning to keep your tile grout free of any dirt or debris. A quick wipe or mop with water will prevent grime from building up and penetrating the grout. Daily maintenance goes a long way to keeping your grout looking great for years to come.
Heavy cleaning
If you have deep set stains or problems with mold and mildew in your grout, you might need to think about heavier duty cleaning. You want to be a little more careful when doing deep cleaning, as some cleaning products could cause damage to your grout. On white or lightly colored grouts, some diluted bleach could be used to eliminate mildew and mold. However, it could wear away the color in darker grouts, so avoid using it if this might be a concern.
The safest way to get your grout looking great to speak to a kitchen and bath grout specialist. The Grout Specialist serves Denver, Centennial, Boulder, Castle Rock, and Littleton