What is Grout Sealer, Anyway?
When you are installing new tile, you use grout to hold the tiles in place. Grout fills the seams between tiles, giving your kitchen or bath a finished look and creating a smooth surface. However, grout is a porous material that can easily trap dust and dirt and can be easily penetrated by moisture, mold, and mildew. If grout is not sealed, it can quickly become stained, damaged, and otherwise compromised. If you have invested in beautiful new tiles, make sure you seal them regularly to protect them.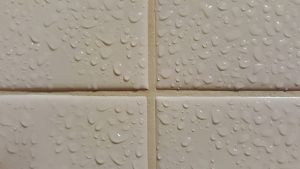 Is it necessary?
If you have had tiles and grout installed professionally, they have likely also sealed the grout. However, this sealant doesn't last forever, so you will need to re-seal at some point. How often you need to re-seal is dependent on how often you are using the tiles, their exposure to moisture, and the quality of the original seal applied. Often it is recommended to re-seal annually but speak to your local tile and grout specialist to confirm what is right in your case. Sealing your grout will prevent the need for regrouting in the future.

What does it do?
Grout sealer protects the porous grout from the threats of dirt, dust, mold, and mildew. It creates a barrier that prevents staining or discoloration from mold and mildew and prevents other substances from penetrating the surface and breaking down your grout.
Sealing grout can be an arduous and time-consuming process, but it is absolutely worth it for the long-term health of your tiles. To make sure the job gets done properly, it is a good idea to consult with a local tile and grout expert. Speak to The Grout Specialist in Denver, Centennial, Boulder, and Castle Rock to learn more about sealing and how important it is. Their qualified technicians can also come in to help you get the job done right.